Tommy Green | Lead Pastor
Tommy's vocational ministry journey began in 1994 shortly after the inception of Grace Fellowship, where he served as youth pastor for 10 years. Tommy was raised in Winnsboro and knew the Lord was calling him into ministry from a young age. A couple years before Grace began, he had applied for ministry school and was accepted. The day before he left, however, the Lord revealed clearly and undeniably that he was not supposed to go. Instead, the Lord showed him that He would equip him for his calling through a different kind of schooling, an unconventional schooling. Years later, he understands that God has been equipping him his whole life, and he is a firm believer that God delights in calling ordinary people to do extraordinary things. Our "yes" is the key that opens the door. During those first 10 years at Grace, he graduated from college and married his wife, Shelley. Together they have three children including a daughter who was adopted internationally. In 2004, they followed the Lord's leading to Mount Pleasant where they helped his parents with a church plant. During that season, Tommy took a secular job in the service industry where the Lord began to equip him with relational skills, giving him multiple opportunities every day to pray with people in their homes as he was working. In 2010, through a series of supernatural events, God called Tommy and Shelley to central Alabama where they served on staff together at a large multi-site church for nine and a half years. During that time, Tommy was an associate pastor wearing multiple hats as communications director, broadcast coordinator and teaching pastor. He also helped build the children's ministry and assisted Shelley in building the worship ministry. After the tragic loss of Grace Fellowship's founding pastor, Billy Condrey, the elders reached out to Tommy and Shelley to prayerfully consider assuming the role of lead pastors at Grace. A move back to Texas was not on their radar, but it soon became clear that He was indeed calling them home. Tommy's priorities for ministry are pretty simple: love God and love people. What does that mean? Practically speaking, the loving God part looks like seeking Him first in all things, being a lifelong student of His word and cultivating a listening ear to follow His voice in everyday life. As for loving people, that looks like ministering to whoever is right in front of us (not focusing on the masses but rather one person at a time). It's honoring people for who God says they are and not freaking out about who they are not. (No one is perfect. We are all works in progress.) He's passionate about helping people understand their worth as children of God and loves seeing them come alive as they discover the joy of serving and connection within a church family. He has a passion for relationships, and he is convinced that no one person or marriage is beyond saving if they have the desire for change and are willing to do the hard work of surrender.
CONTACT
Shelley Green | Worship Pastor
Shelley Green is wife to Tommy, mom of three, worship leader and songwriter. Shelley has been serving in ministry leadership since 1996 with experience ranging from volunteer commitments, traveling in a band, and 10 years of vocational ministry at a multi-site church where she had the privilege of leading worship, training worship leaders, and recording her third album. Shelley believes in the transformative power of the presence of God and has a passion for people to experience it in worship. She also has a passion to train leaders in how to cultivate and steward their gifts with excellence.
CONTACT
Gary & Shauna Chapin | Children's Pastors
With over 30 years of children's ministry experience, Gary and Shauna Chapin are passionate about church being a place where kids want to be. Gary and Shauna first met on a blind date and have been married for over 20 years. Their children, Jordan and Teagan, attend school in Winnsboro where Gary is a teacher. The Chapins are gifted in teaching God's Word to kids with a mixture of fun, games and making friends.
Contact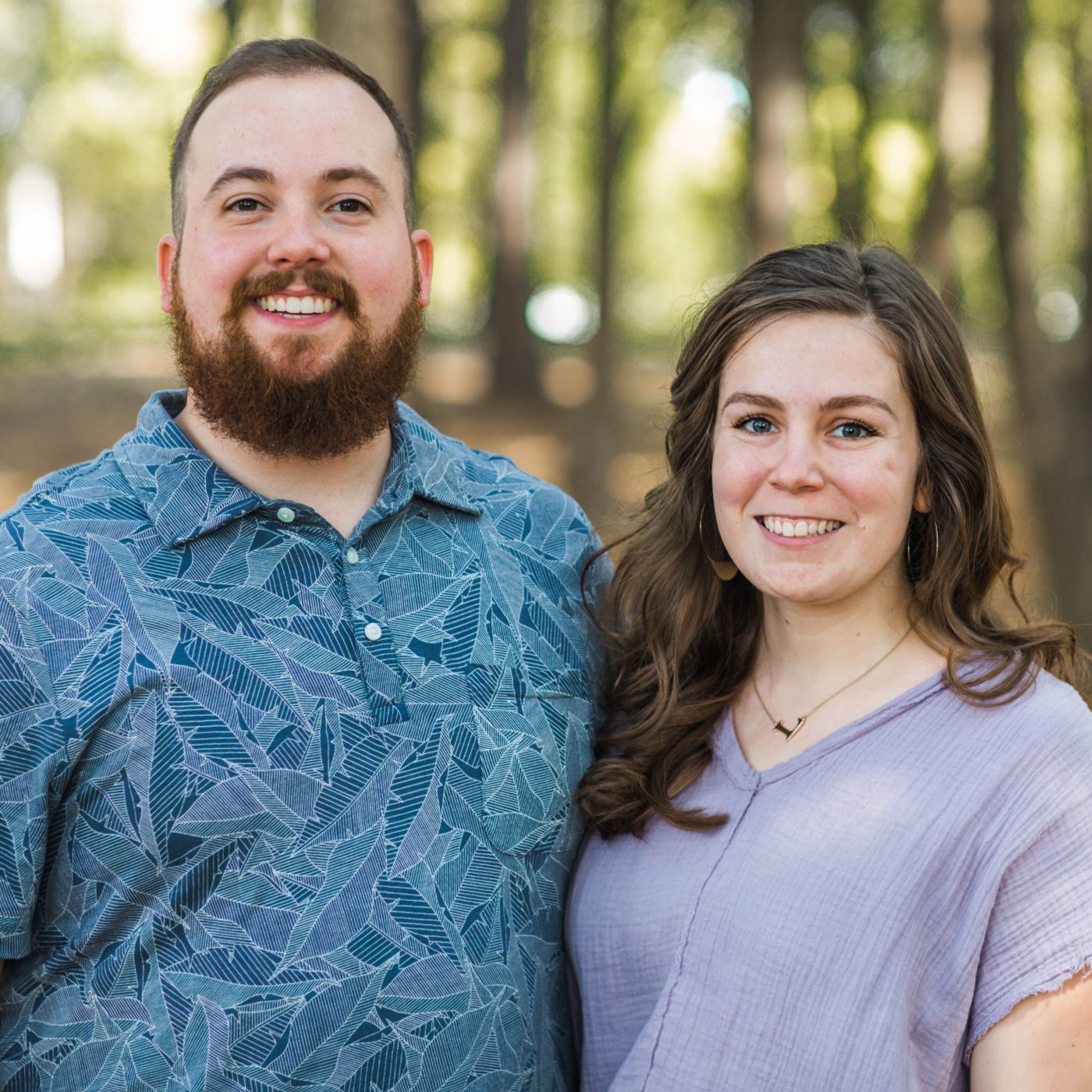 Mason Pruitt | Student and Creative Arts Pastor
Mason and Lydia have a passion for discipleship and to see people encounter God through worship, the Word and community. They were married in 2019 and have both led in various aspects of ministry since high school. Mason was actively pursuing a career in physical therapy when God redirected his plan and confirmed a call into vocational ministry. They are excited to invest in and train up the next generation of leaders and see them reach their full potential in Christ.
CONTACT
Larry and Judy Green | Congregational Care Pastors
Larry and Judy have been married over 50 years and are blessed with four kids and 23 grandkids. Grace began as a prayer meeting in their living room in 1994. In the years that followed, Larry served as an elder and associate pastor. They have over 30 years of ministry experience including serving in Atoka, Oklahoma, where Larry was Interim Pastor at Dayspring Church, followed by 18 years at The Mission Church in Mount Pleasant, Texas, where he and Judy served as Founding Senior Pastors. They have ministered the Gospel in many nations including India, Brazil, Mexico, Zambia, El Salvador and Belize, and their passion is seeing lives changed by the presence and power of God as people become whole spiritually, emotionally, mentally and physically.
CONTACT
Jennifer Beer | Administrative Assistant
Jennifer Beer is a wife and mother of two. She began working at Grace in November of 2000 and enjoys the diversity of her job using skills in photography, graphics and media as well as the everyday admin responsibilities of assisting the pastor, staff and congregation. She believes she is serving God when she serves His people, and her joy in life is to do so wholeheartedly and with excellence.
CONTACT
Bailey Crofford | Communications Coordinator
Bailey began working at Grace in June of 2021, and she is passionate about the many different aspects of her job including graphic design, content creation, and administrative tasks. In addition to managing various aspects of communication within the church, Bailey is also a member of the worship team and a student ministry leader. She desires to magnify the greatness of God and to help others encounter Jesus through worship and the Word.
CONTACT
Matthew Fiock | Groundskeeper
Matthew is responsible for maintaining the property and facilities at Grace. Not only does he work to keep the grounds looking beautiful, but he also spends much of his time praying that people will experience God's presence while they are on our property. He and his wife, Mandy, have four children, and they serve together in the student ministry. Matthew also serves on our worship team and is passionate about reaching the lost through artistic means in the marketplace.